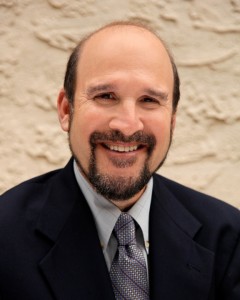 Iven R. Taub has over thirty years of experience practicing as a tax lawyer focusing on estate planning for high net worth individuals and tax disputes.  Some of his estate planning sub-specialties include closely held real estate and other family businesses, life insurance trusts and planning, charitable planning and retirement planning.  His tax practice focuses on audits, appeals and court representation on both the federal and state levels.  He also leverages his CPA background to provide accounting and tax preparation services for high net worth individuals and closely held businesses.  Recently, he has handled significant cases involving the Offshore Voluntary Disclosure Program that has been implemented by the IRS in response to the tax avoidance that became more apparent after UBS and other institutions were prosecuted for tax crimes.  The institutions released the names of many of their U.S. account holders as part of their settlement with the U.S. attorney's office, leading the IRS to broaden its investigation into those individuals and other institutions.
Iven has worked in small and mid-size law firms, and most recently as a sole practitioner.  He earned a bachelor's degree from the Wharton School of the University of Pennsylvania, a law degree from Brooklyn Law School, and an L.L.M. degree with a taxation sub-specialty from Boston University.  He is admitted to practice in New York, the U.S. Tax Court, and the U.S. Federal courts for the Eastern and Southern Districts of New York.
Iven has also published numerous articles on topics such as the Model S Corporation Income Tax Act, spousal waivers of retirement plan death benefits, IRS collection procedures, New York state tax amnesty programs, Qualified Domestic Trusts, and the 2010 estate tax law changes.
Iven can be reached at (212) 286-7700 or ivenesq@aol.com.